| | |
| --- | --- |
| Deutscher Text >>> | Texte français >>> |
Meusburger is the leading manufacturer in the field of standard parts. More than 12,000 prestigious customers all over the world benefit from Meusburger's excellent service and the company's many years of experience in manufacturing high-quality standard parts.
An extensive product range that is perfectly adapted to its customers' needs makes Meusburger the ideal partner for overcoming all kinds of challenges in tool and mould making.






One step ahead of the competitors - with standardisation
Standard parts by Meusburger help optimise the whole process chain. With the consequent use of standard parts, you can benefit from a large cost-savings potential for both tool and mould making and the following parts production. All standard parts by Meusburger are heat treated for stress relief and therefore provide a reliable basis for high-grade moulds and tools.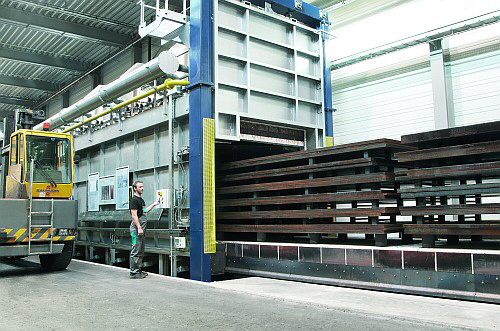 Short lead times
Via state-of-the-art production lines and well designed processes, the products arrive at the industry's largest warehouse for plates and accessories. The in-house quality assurance ensures consistently high quality of all products. The optimised logistics chain guarantees short lead times (24 resp. 48 hours).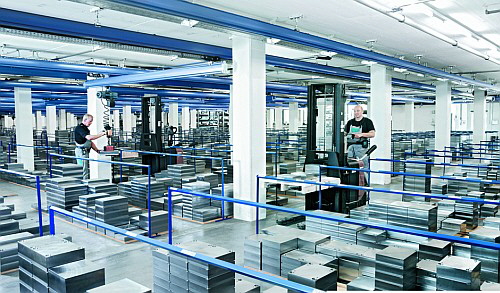 Reliability through very precise quality guidelines
Quality has top priority at Meusburger. For this reason, one of the most precise measuring instruments on the market is used for the fi nal check. The high-preci- sion

probes of the ZEISS instrument measure the finished products to the nearest 0.003 mm. Meusburger – for top precision.





The ideal partner for tool and mould making
"A one-stop shop for tool and mould making" - that is the ambitious goal Meusburger pursues to benefit its customers. This is why the range of products and services is continuously adapted to meet the customers' needs. Besides easy-to-use ordering methods, constant availability and very short lead times, the customer benefits from the wide range of products by Meusburger and saves time and money owing to a reduced number of suppliers. Clearly arranged, informative product information as well as top service provided by a competent team of in-house and field sales staff complete the service package. All this makes Meusburger the ideal partner for overcoming all kind of challenges in tool and mould making.





Download
Company profile (PDF filei, 4,1 MB)


Products
For more information please click on the links below:
New items
Mould making
Punching tool construction
Machine and jig construction
Assembly table
Special plates
Special machining
Consumables
Cutting tools
Erosion accessories
Surface finishing tools


Meusburger Assembly Table-Movie

Visit us at Fakuma 2014. We would be pleased to meet you on our booth (hall A2, booth 2313).