Deutscher Text >>>


| | |
| --- | --- |
| Applications >>> | Technology >>> |

We design, develop and manufacture Continuous Kneaders since 1997 striving to optimize the technology invented in 1945 by Heinz List. We evolved into a worldwide leading manufacturer of Continuous Kneaders. Since 2011 X-Compound contributes to the international activities of the Troester Group, with its world-wide renowned high-quality cable production lines and rubber extrusion and processing equipment. Founded in 1892, managed by its owners from the beginning onwards, and with its headquarter in Hannover/Germany, TROESTER is setting the milestones for rubber and plastics processing industries. As part of the group, we ensure qualified service and support to our customers.

Our Continuous Kneaders and complete compounding plants are tailormade for your application and engineered to produce materials with the best quality at lowest operational costs. Our Kneaders are exceptionally well suited to handle temperature sensitive, shear sensitive as well as highly filled materials for a broad range of applications.

â–ºDownload our brochure >>>





Applications
Our Continuous Kneaders prove their capabilities each day in numerous applications. Among others these are:
• Cable Compounds >>>
• Calender Feeding >>>
• PVC Compounds >>>
• Vinyl Flooring >>>
• Rubber and Elastomers >>>
• Masterbatches >>>
• Thermoset Compounds >>>
• Specialities >>>
• Research & Development >>>

Cable Compounds - Info >>>
The cable industry requires more and more consistency, reproducibility and consistent product cleanliness towards the use of continuous compounding systems. Since founding, X-Compound manufactured and continuously developed suitable compounding plants for the processing of any kind of wire & cable materials.

Due to a high expertise X-Compound advanced to a market leader. X-Compound supplied complete compounding plants to important cable manufacturers.

The design and versatility of the process relevant parts allows a smooth and intensive kneading and mixing as well as the accurate control of the required process temperature profiles.

Benefits
• Gentle processing and excellent mixing due to the unique principle of operation
• Minimum wear due to low pressure processing
• Excellent self cleaning
• Highest filler loadings achievable
• Injection to fluids straight into the processing zone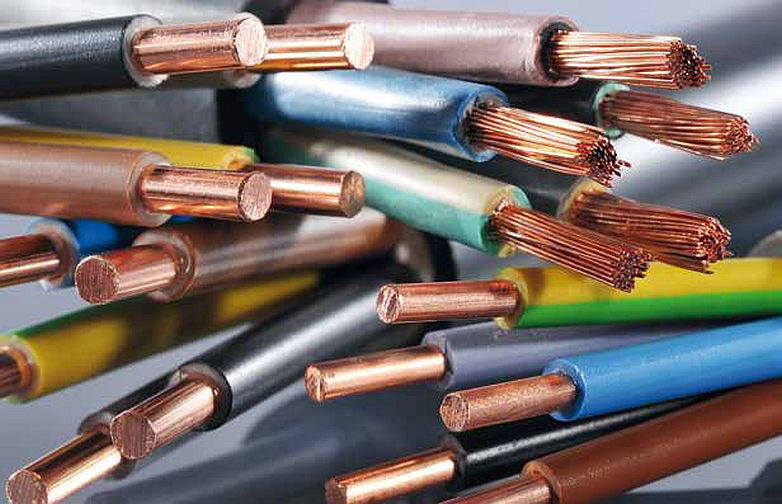 Calender Feeding - Info >>>
One common way to produce polymer films is calendering. A broad range of applications from medical films to vinyl flooring layers are produced using this technique. Raw materials are compounded in a prior step to feed the calender. The optimal compounding aggregate is able to achieve excellent mixing performance at a broad spectrum of throughputs.

This is where X-Compound's 3-Flight Continuous Kneaders prove their strength. The technology combines a unique principle of motion with an exceptional degree of flexibility keeping the product quality at a constant level.

Benefits
• Excellent self-cleaning
• Adjustable shear rate level
• X-Compound's 3-flight technology provides broadest processing windows
• High turndown ratios (usually more than 5:1) maintaining consistent and uniform properties





PVC Compounds - Info >>>
PVC is one of the major polymers, that got its exceptional position due to extraordinary properties combined with a competitive prize. On the other hand, this comes with special requirements of the compounding process. As the trend towards higher filler contents continues, the need for optimized compounding processes increases even further. Continuous Kneaders are the optimal mixers to meet challenging technical requirements and providing excellent economic benefits.

We can exactly control the energy input into the material, and monitor the temperature profile along the kneader process length. Thus, we find the optimum balance of gentle processing, homogeneous gelation and intensive mixing.

Benefits
• Gentle material processing and excellent mixing due to the unique principle of operation.
• Excellent self-cleaning
• Highest filler loadings achievable
• Homogeneous gelation of PVC





Vinyl Flooring - Info >>>
The demand for good looking, easy to maintain floors is constantly growing. In this market Luxury Vinyl Tiles (LVT) show an exceptional high growth rate. These floorings look like wooden or stone floorings while having the same comfort as vinyl floorings. To achieve these special features the flooring is composed of serveral specialised layers. The material formulations are either pelletized offline using Continuous Kneaders or compounded inline using Continuous Kneaders to feed calendars.

Continuous Kneaders show their high flexibility with respect to achievable filler contents and with respect to exceptional high turndown ratios keeping the material quality on a constant level.

Benefits
• Gentle processing and excellent mixing due to the unique operation principle
• Excellent self cleaning
• Highest filler loadings achievable
• 3-flight technology provides broadest processing windows
• Minimum wear due to low pressure processing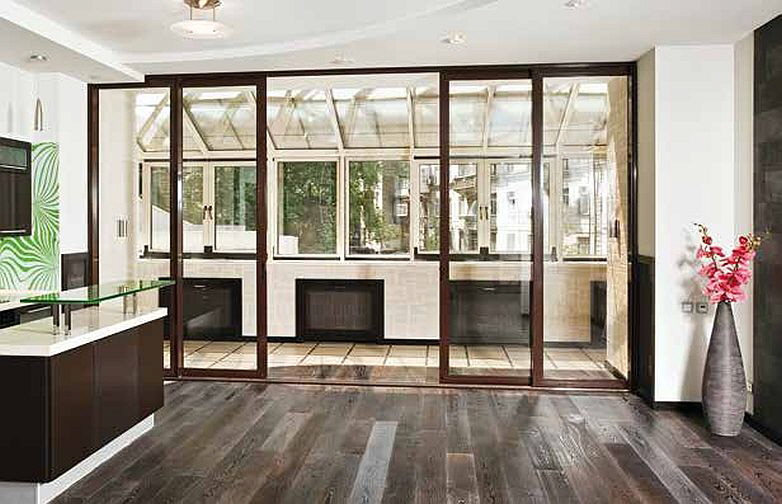 Rubber and Elastomers - Info >>>
More and more industries move from batch processes to continuous production. This is especially true for the rubber and elastomer industry, which gains most of continuous processes, such as better process consistency, less scrap and higher overall productivity.

Continuous Kneaders play an important role in this change process, as the unique features of the Kneader results in excellent dispersion of higher and higher degrees of fillers in a gentle process. This allows the processing of compounds even when curing agents are already added.

Benefits
• Modular setup for optimum flexibility
• Excellent self-cleaning
• Adjustable shear rate level
• Prooven robust engineering
• Narrow residence time distribution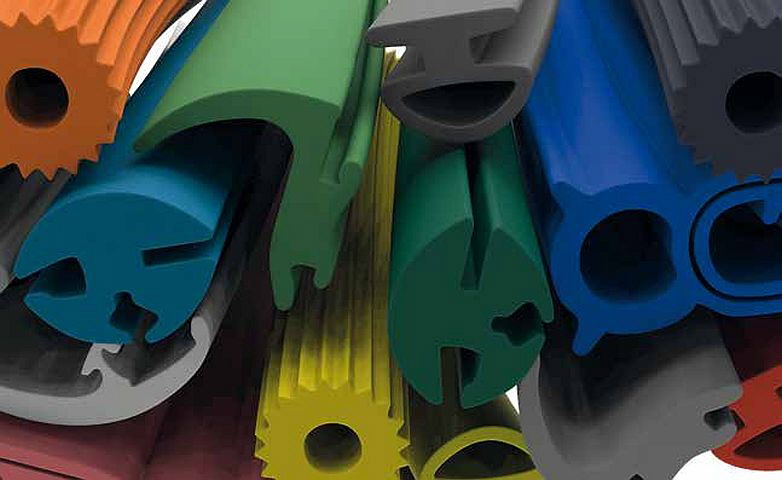 Masterbatches - Info >>>
Materbatches are concentrates of additives, pigments, or fillers in a polymer. They are designed to provide a maximum ease of handling with almost no dust contamination of the user's facilities. An optimal dispersion of the additives, pigments, or fillers are required to make masterbatches as user friendly as possible. Therefore, it is essential to achieve exceptional mixing performances and gentle material processing at the same time. Gentle processing is essential to keep the structure of the functional pigments, additives, or fillers and thus, to achieve maximum performance with an optimum content of the resins.

We can exactly control the energy input into the material, and monitor the temperature profile along the kneader process length. Thus, we find the optimum balance of gentle processing and intensive mixing.

Benefits
• Gentle material processing and excellent mixing due to the unique principle of operation.
• Minimum wear due to low pressure processing unit
• Highest filler loadings achievable
• Injection of fluids straight into the process section
• Narrow residence time distribution





Thermoset Compounds
Continuous Kneaders are used in numerous applications to process all kinds of thermosets. This includes toners, powder coatings as well as traditional thermosets for e.g. presses and injection moulding.

Benefits
• Easy access to the processing unit by smart design
• Adjustable shear rate level
• Injection of fluids straight into the processing unit
• Best measurement of product temperatures along the processing unit





Specialties
Speciality grades, and value added compounds are designated to make use of the specific features of the X-Compound Kneader technology.The controlled shear effect of the X-Compound Kneader is the key to produce any kind of speciality compounds.

Following Specialty Compounds requiring the X-Compound Kneader Technology:
• Biobased compounds
• Irradiated, cross-linked compounds
• Thermal resistant Silicone compounds
• Tailor-made blends and alloys for specific mechanical and chemical resistance
• Additive blends
• Compounds with grafted chemistry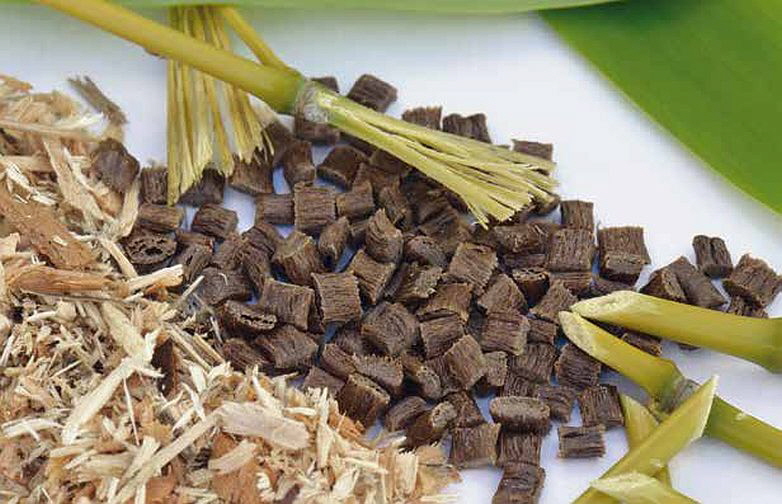 Research & Development - Info >>>
Modern polymer formulations are highly adapted to the compounding process to achieve maximum performance at best economic conditions. This requires lab compounding units which allows to scale-up lab results to achieve a minimum time-to-production.

The X-Compound Lab Continuous Kneader CK45 was designed to be just as similar as possible to our production size equipment. Unique features comprise the possibility to use heat control units for the barrel and even more to control the temperature of both Kneader and discharge extruder screw.

Benefits
• Gentle material processing and excellent mixing due to the unique principle of operation
• Modular setup for optimum flexibility
• Homogeneously controlled temperatures for all surfaces in contact with product
• Excellent self-cleaning
• Narrow residence time distribution
• Proven robust engineering
• Easy access to process unit by smart design





Technology

• Continuous Kneader Technology >>>
• Electrical Equipment and Line Control >>>
• Project Management >>>
• Service and Refurbishment >>>
• Application centre >>>
• Process Engineering >>>

Continuous Kneader Technology - Info >>>
The Continuous Kneader applies a distinctive mixing principle. The screw oscillates and rotates
at the same time. In combination with kneading teeth, which are mounted in the barrel, excellent compounding results are obtained. Due to the motion of the screw and with respect to the bolts in the barrel every single point of the screw is cleaned, which results in narrow residence time distributions, and excellent self cleaning features. Another positive effect of the special

principle of motion is an ongoing reorientation of the material processed in the machine leading to excellent compounding results in minimum processing lengths even for very demanding tasks.





Electrical Equipment and Line Control
The compounding line control systems as well as the design of electrical components are essential elements of our Kneader plants. The Kneader works with the downstream equipment as a functional unit enabling constant product properties in the various production stages. The control is developed, designed and programmed by inhouse specialists.

The Line-PC is used for visualization and process trending, recipe handling and the long-term production and quality protocol. For each production run the production parameters as well as the quality results will be stored.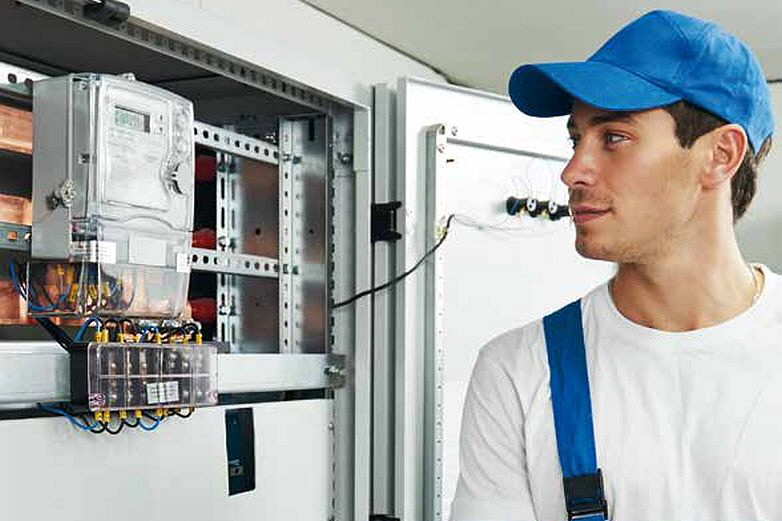 Outstanding Project Management
All projects are tailored to our customer's needs. This requires excellent project managers who are able to handle complex projects covering individual Kneader setups as well as entire compounding plants. X-Compound's project management goes even further. Our project managers are the link to our technical and commercial department. With broad engineering know-how they are able to provide a custumer-oriented realization of the projects.

Our flexibility and experience allows us to send our service engineers and technicians to locations around the world at only a short notice.





Service and Refurbishment
Sometimes it is a good idea to provide well used machinery with a second life. Replacing worn out or outdated parts with state-of-the-art equipment results in increased efficiency at only a minimum required investment. Our well trained engineers apply their comprehensive expertise to your Kneader lines. Common modifications include an upgrade of the electrical components, a replacement of the process parts as screw elements, barrel liners, and kneading teeth and complete refurbishments of gear boxes..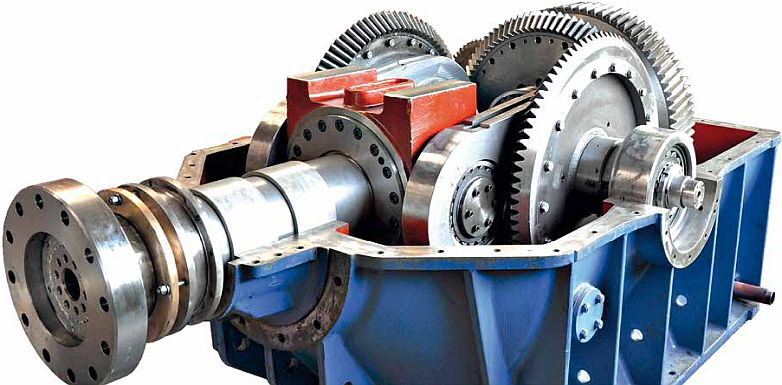 Developing the Future
X-Compound has a well-equipped application centre where we transfer ideas into reality. Both customers and X-Compound researchers use the facility to verify the design of compounding plants as well as to show the feasibility of new equipment and process ideas.

Compounding lines of different sizes, where all kinds of peripheral equipment can be attached, are the basis for both lab and production scale trials. Our dedicated Application Centre Crew produce tailored solutions in time using state of the art tools as databases, process expertise and simulation.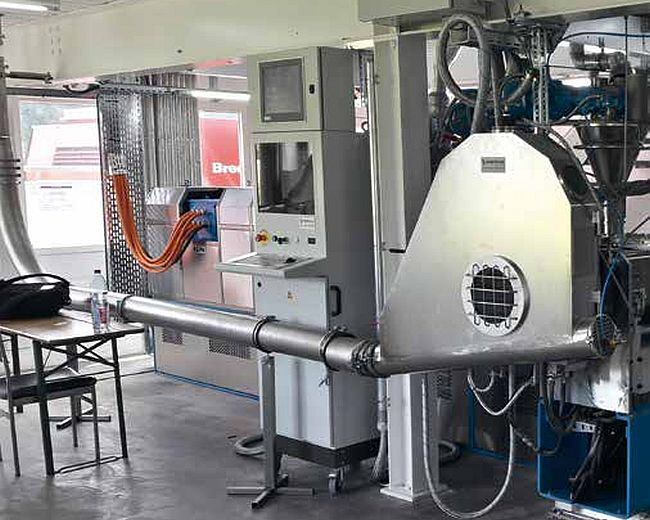 Process Engineering
Efficiency is essential in all aspects of our business world. Regarding der Kneader process a robust und reliable process design is the basis to achieve the goal. We'd love to discuss your specific demands and to cast this into a tailored Kneader line. Well connected to all kinds of experts and scientists, we cover all parts of compounding plants, and are your hub for next generation efficency compounding. Our well experienced and highly trained process engineers are at your service to optimize existing lines or to create new plant designs tailored to your requirements.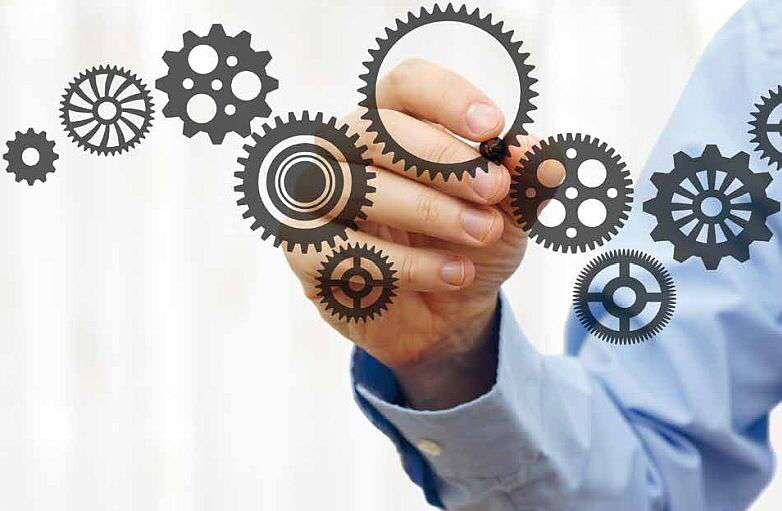 Visit us at the K show. We are looking forward to welcoming you at our booth:
Hall 16 / Booth F40